Series: Iceland Airplane Wreckage | Island Flugzeugwrack - Peter Schaeublin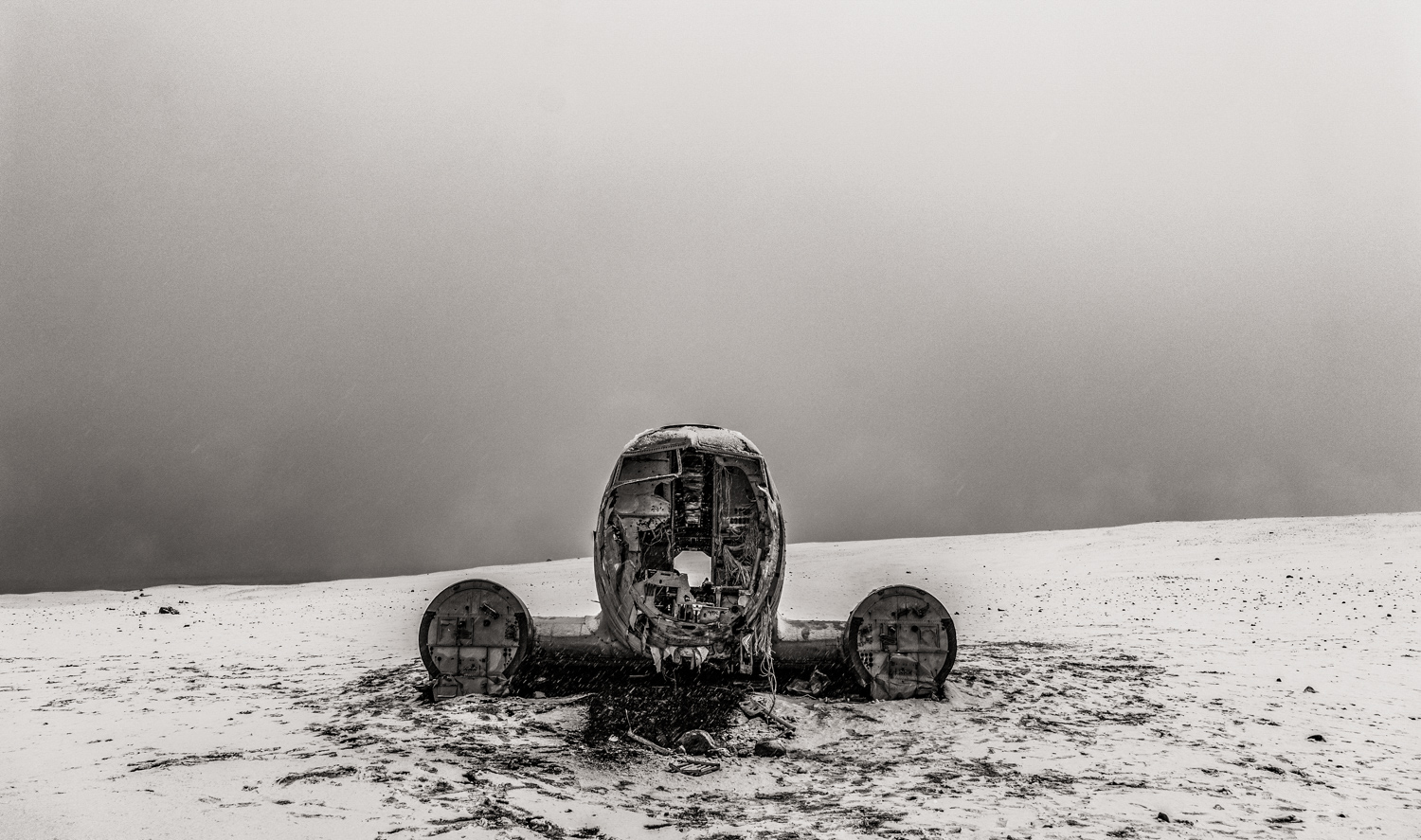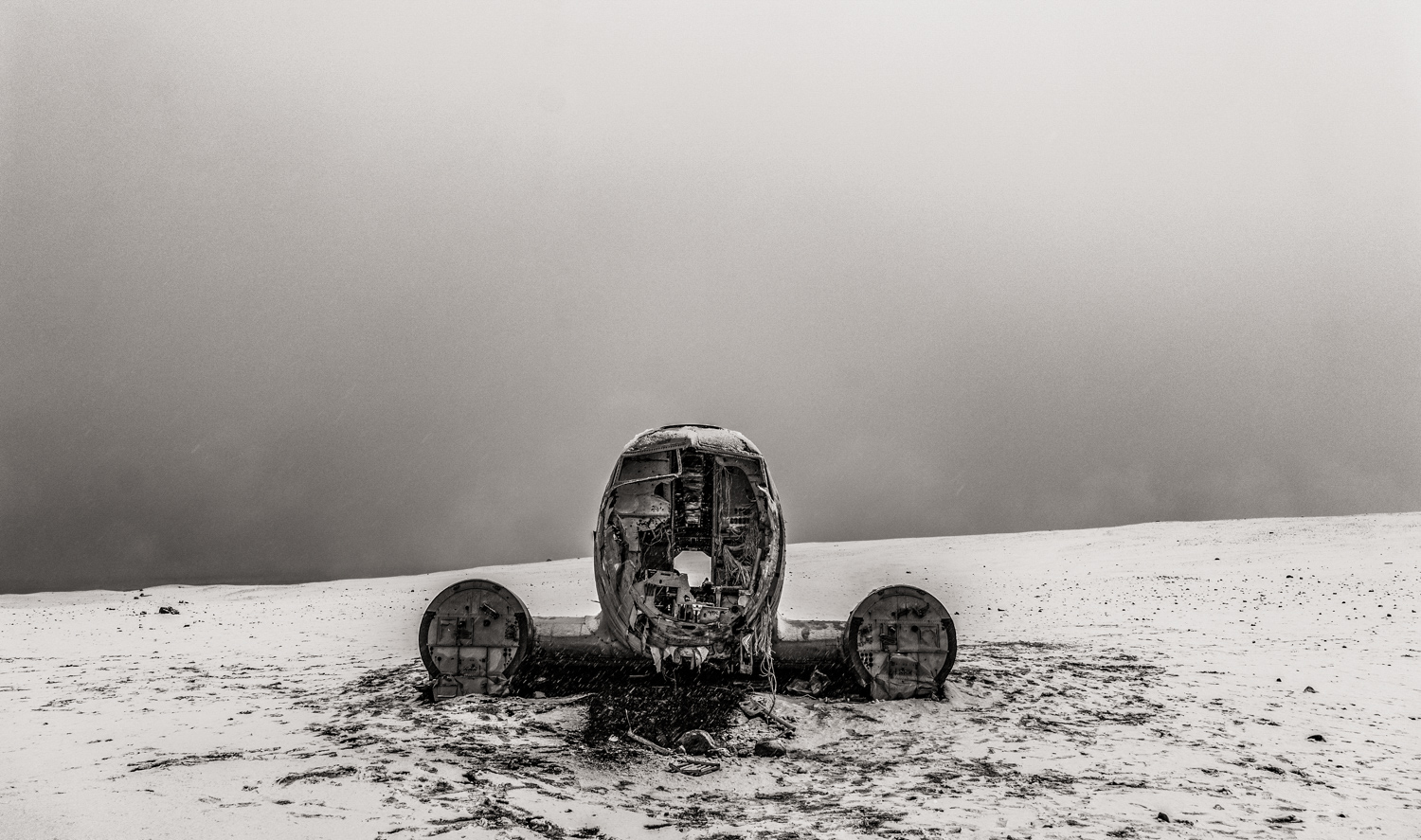 Series: Iceland Airplane Wreckage | Island Flugzeugwrack - Peter Schaeublin
From a series of photos by Swiss photographer Peter Schaeublin.
Shot in the winter of 2019 using a Leica SL camera.
Each of these images is priced individually. They are all shown here for convenience only.
"On Saturday Nov 24, 1973 a United States Navy Douglas Super DC-3 airplane was forced to land on Sólheimasandur's black sand beach in the south of Iceland after experiencing some severe icing." The entire crew survived.
Handmade platinum/palladium print. Each print is individually made on fine art 100% pure cotton rag paper. No two prints are exactly alike. Signed and dated on the print. Available matted or framed, using premium archival materials such as 4-ply Bainbridge Alpha Rag board, and Nielsen metal frames.
Copyright images Peter Schaeublin, prints Paul Cunningham.