Virje Waterfall, Slovenia - Marko Trebušak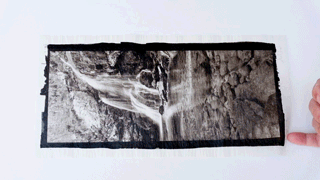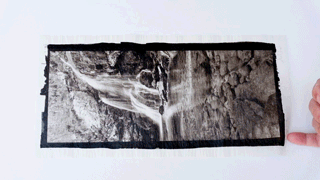 Virje Waterfall, Slovenia - Marko Trebušak
The Virje waterfall lies in a closed valley deep under the rocks of the mighty Kanin mountain in the central massive of the Julian Alps. Its remoteness adds to the experience of photographing this picturesque waterfall. An old military road leads to the deep green pool with water so clear that it's hard to guess how deep those round stones lie.
In a typical Karst spring this waterfall lives a double life. In the dry months there is hardly any water flowing across the twelve meter high limestone wall. But after the rain, water roars across the wall with unimaginable force.
Handmade platinum/palladium print. Each print is individually made on translucent fine art Japanese gampi (washi) paper. No two prints are exactly alike. Signed on the print.
Image size 4.75x11.75"
Paper size (Gampi) 6.5x13.25"
Mounted on Arches paper 14.5"x22.5"